Learn How to Launch a Successful
Social Media Marketing Agency
with Tai Lopez, Rudy Mawer, and a
Team of Experts Over the Next 30 Days!
Challenge Starts Nov 1, 2020. Register Now!
From the Desk of Tai Lopez
There's never been a better time to launch an online business. And that's why thousands of people are launching everything from ecommerce stores to service businesses online.
However, only a small percentage of these business owners actually know HOW to sell their products and services online.
And that's where YOU come in.
When you learn how to set up sales funnels, how to create online ads that CONVERT, and how to drive traffic that makes sales…
Your knowledge and skills are in VERY high demand.
You can start charging thousands a month JUST to share your expertise or build marketing assets for people.
That's why, for the last 4+ years, I've helped train thousands of budding entrepreneurs on how to run a successful Social Media Marketing Agency.
In fact, I coined the term SMMA® and many of my students are now running super successful agencies helping other entrepreneurs get their business online.
And right now, I've teamed up with my business partner Rudy Mawer (who also owns one of the world's top marketing agencies and helped me build an agency with me), and my team to bring you a NEW "fast-track" way to learn the essentials of running your own social media marketing agency.
I want to show you everything from setting up shop, getting clients, and setting fees to run a successful business — all in 30 days!
Learn How to Fast Track Your Success
with Your Own Online Agency!
I'm sharing everything you need to learn to fast track your success with this type of online business. From expert trainings to bonus resources and downloads, the next 30 days could be a game changer for you.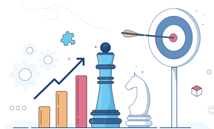 CURRENT STRATEGIES & TACTICS
Learn what's working right NOW for selling online so you can not only implement that for your clients, but also use this knowledge to sell your agency services!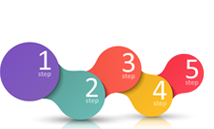 EASY-TO-FOLLOW TRAININGS
Learn from the pros with expert video trainings each day packed with the content you need. From picking the right niche, building authority, charging the right prices, and creating your own funnels to get clients online, we'll walk you through it all over the next 30 days.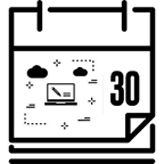 DAILY ASSIGNMENTS
Immerse yourself in the content and learn FASTER by completing daily assignments built into each training. These short tasks will help you make the most of each lesson and quickly make progress.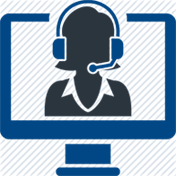 2X LIVE COACHING CALLS EVERY WEEK!
You'll be invited to a Weekly Coaching Call on Tuesdays at 2 PM PST to help you land your next client. And don't worry, replays will be posted if you miss it. Plus you'll have access to 1 additional LIVE call on Wednesdays at 2 PM PST with experts teaching you business and marketing principles for your agency.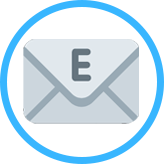 DAILY EMAIL COACHING
Get support and guidance every day of the challenge with a daily email walking you through the lessons and business tips to keep you on track!
My team and I have condensed 30 days of key trainings you need to be successful with an online agency and you'll get one lesson a day.
But I know some people want more in-depth trainings on things like how to hire contractors, how to run ads, and how to create great funnels…
So not only will you get the 30-Day SMMA Live Challenge content, but I'm also giving you my ENTIRE SMMA 3.0 Course so you get MORE lessons about running a successful agency at your own pace!
Register to Join the 30-Day SMMA® Challenge NOW For:
30 Days of Expert Video Trainings + Over 100 Highly-Rated Lessons
Daily Assignments to Make Rapid Progress
2x Weekly LIVE Calls to Help You Get Clients (+ Replays)
DAILY Email Coaching
Access to Private SMMA® Facebook Group
BONUS Trainings to Help Accelerate Your Success
WHAT YOU´LL LEARN:
Set up your first lead gen funnel
Set up and scale your FB ads
Choose the right niche
Build your client's Instagram
Grow your YouTube channel
Write copy for social media
Optimize your email marketing funnels
Collaborate with influencers
Close clients using my exact script
Negotiate higher retainers from clients
Set up Google Ads
Calculate the lifetime value (LTV) of your clients
Convert leads into customers
And so much more
YOUR TEAM
TAI LOPEZ
FORBES Top Influencer of 2017, 10+ MILLION social media followers, and founder of brands that have done more than $100 MILLION in sales.
Tai Lopez is an ecommerce investor who recently acquired retail brands such as Dressbarn, Pier 1 Imports, Models Sporting Goods, Franklin Mint, Linen & Things, Farmers Carts and other brands to be announced soon. He has partnered with Jerome to merge ecommerce and real estate in order to capitalize on the ecommerce revolution.
Tai Lopez is well-known as an American entrepreneur, marketing pioneer, motivational speaker, and online personality. He believes in the notion that knowledge allows for more opportunities in creativity and economic freedom in order to achieve the "Good Life".
RUDY MAWER
Rudy has multiple business including a fitness e-commerce business and a Social Media Marketing Agency.
He is one of Tai Lopez´s business partners running a successful agency together working a lot of the new brands you see on the internet they´ve acquire and a lot of the marketing you actually see at TaiLopez.com is ran by himself.
We have a formula that works and we want to share that formula with you.
We will teach you the exact steps to have your first client for your social media marketing agency.
You don´t need to be a superstar business owner to implement this system.
Because what we´re about to teach you could make you "recession proof"
And open up countless new opportunities …
TO EXPAND, GROW, AND WIN FAR, INTO THE FUTURE.
And maybe you´ve already tried the social media marketing agency concept. Sure the SMMA seems complex with a million different tools.
Well, here´s your first lesson:
That's bullshit
It's not complex
It´s simple and when done right, it WILL change your life.
If you haven´t noticed by now … Being dependent on one job is not recession proof, it is not the future.
We can show you the skills.
DING DING DING!
Alarm has sounded
House is on fire
Let´s go
Now´s the time to take action.